Prontomondo is a translation and interpreting agency established in Milan in 1985 as a company offering services to help communicate with foreign countries. The winning idea? The telephone conversation between speakers of different languages with the help of an interpreter who translates in real time.
The three-way conference call (over the phone interpreting) becomes our flagship service. All major newspapers talk about it and the concept is well represented by our historical logo.
We soon become the reference point for language services of small, medium and large Italian and foreign companies and private individuals. Our mission? Helping our customers to communicate with foreign  partners over the phone, by means of written translations or with the help of professional interpreters during meetings or business negotiations.
Over time, Prontomondo has met the new needs of its clients, also dealing with technical translations and manuals, translations of legal texts and contracts. Interpreting too is no longer just a matter of telephone or negotiation; our interpreters are increasingly required for simultaneous and consecutive services on the occasion of conferences or congresses.
Click here to see the newspaper articles that have accompanied the growth of Prontomondo as a translation and interpreting agency .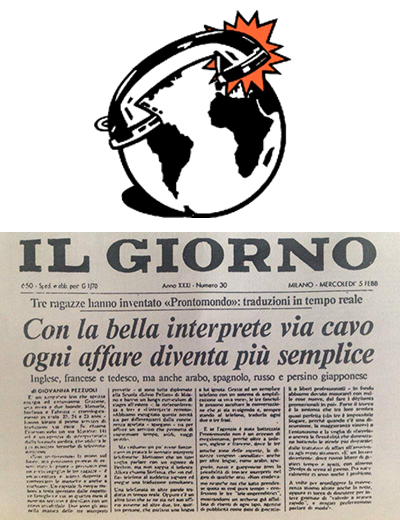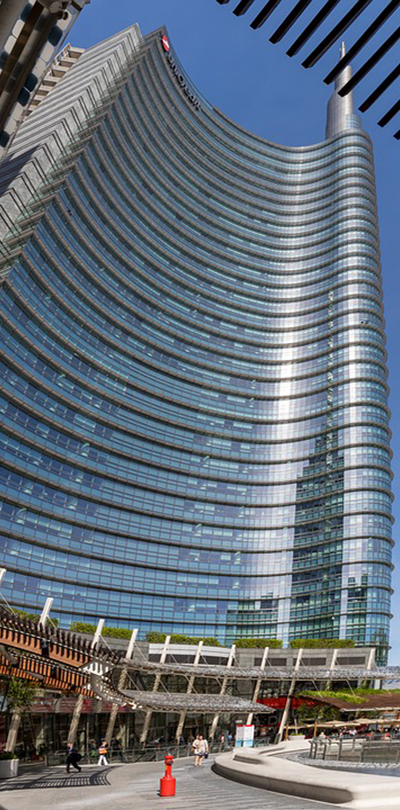 Prontomondo is a translation and interpreting agency boasting over 30 years of experience. A protagonist in the history of this sector, it has the  professionalism and organization needed to manage any type of language project in the most effective way.
It is based in Milan, a cosmopolitan city and beating heart of the Italian economy, from where it offers a wide range of professional language services thanks to a team of highly qualified mother-tongue translators and interpreters.
It works in synergy with a large network of external translators, interpreters and proof-readers, at international level too, selected and used according to their different areas of specialization.
Our team is an attentive, trusted and reliable partner for all the language needs that companies face in their internationalization process. It will be able to accompany and advise you, offering a tailor-made and highly professional service.
The great attention paid by Prontomondo to its customers in terms of effectiveness, timeliness and quality of the offered language services  is demonstrated by the long lasting relationships it maintains with companies and individuals who rely on its professionalism.
Do you need a first contact by phone with a foreign partner? A liaison interpreter for a bilateral meeting? The translation of a sole-agency contract? An oath in Court of a translated consolidated balance sheet to be valid abroad? The multilingual translation of your website, your social campaign, your new e-commerce? Or the organization of the simultaneous interpretation service for your conference?
30 years of fascinating work
Fabrizia Vassallo driven by an inborn passion for translation and languages, coordinates, manages and takes care of the quality of all the services offered by Prontomondo since its establishment.
Fabrizia got a diploma of interpreter and translator and conference interpreter for English and French from the Istituto Superiore per Interpreti e Traduttori in Milan.  She continued her education at the Faculty of Foreign Languages and Literatures of the State University of Milan, specializing in English and French. She went on improving her professional abilities  attending specialization courses in England, France and the United States.
She is a Certified Sworn Translator for English and French and is registered in the Register of Expert Translators of the Court of Milan since 1987.
Always attentive to the needs of the language industry, she was also one of the founding members of Imprelingue, the first national association of language service providers founded in Italy within Confindustria (Italian employers' federation).